Whether you're an electrician, plumber, builder, painter, handyman or DIYer, we have what you need to save you time and money!
Pick up your Customer Card in branch today. There are just 3 simple steps to save time ordering in branch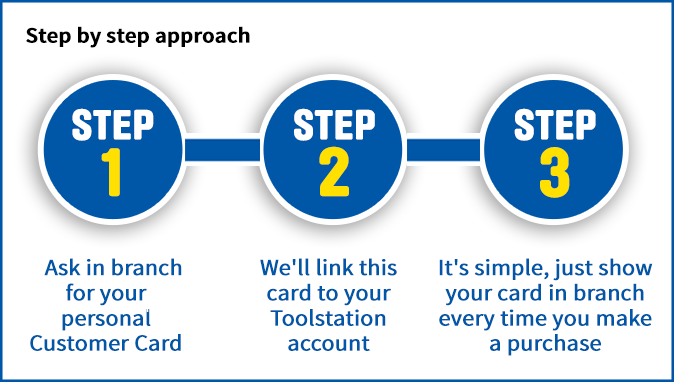 What is a Toolstation Customer Card?
Each Toolstation Customer Card has it's own unique QR code and this card will be unique to your account. The Customer Card will ensure transactions are much smoother, by allowing our branch staff to find your account more quickly.
How do I apply for a Customer Card?
Can I have more than one Customer Card linked to my account?
My card has been lost or stolen
Do I need to have a Customer Card to shop at Toolstation?
If I do not have my card with me can I still shop at Toolstation?
Can I use my Customer Card for Click & Collect?