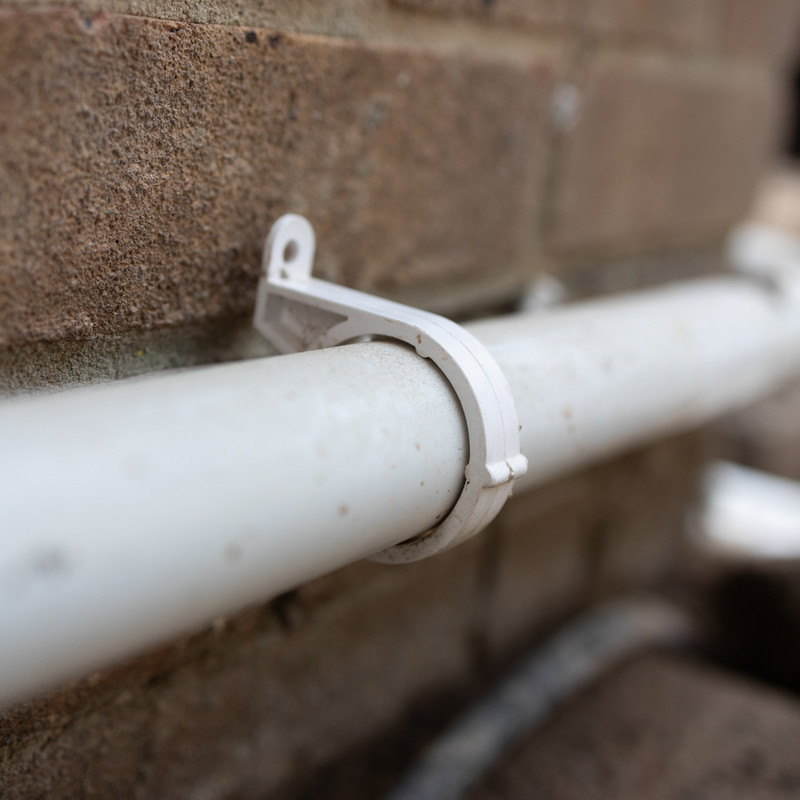 Slide 1 of 1
A blocked drain can be a real nuisance, causing unpleasant odours and slow drainage. While it might seem daunting, unblocking a drain can be a straightforward task if you have the right tools and guidance. Our guide provides step-by-step instructions to help you clear the blockage and restore the free flow of water in your drain.
Essential Tools & Equipment
Step 1: Inspect The Blockage
Locate the drain and lift the cover to see if you can inspect the blockage. 

Determine if you can identify the cause and if it's within easy reach.
Step 2: Safety First
Before you begin, ensure you're wearing the necessary protective clothing to safeguard against harmful bacteria that may have accumulated in the blockage.

Make sure to protect your mouth, nose and eyes and put on waterproof clothing.
Step 3: Clear Visible Blockages
With a bucket nearby, reach into the trap drain and manually clear as much of the blockage as you can.
Step 4: Test The Drain
Direct the hose into the drain and let the water run for a few minutes. If the water doesn't rise, you've successfully cleared the blockage. If it does, proceed to the next step.
Step 5: Deep Cleaning
Locate the nearest manhole cover to your trap drain and remove it. 

Attach the double worm screw or rubber plunger to your drain rod. 

Feed the rod into the drain clockwise, moving it around to break up the debris.
Step 6: Final Test
Once you've worked on the blockage, run the hose into the trap drain again. 

If the water doesn't rise, you've successfully cleared the blockage in your drain. 

Replace the manhole cover and clean up.

If the blockage hasn't cleared, you may need to contact a professional who can use cameras and high-tech equipment to see what the problem is.
Frequently Asked Questions
Why is it essential to wear protective clothing when unblocking a drain?
What should I do if the water rises after using the hose?
Can I use any tool to unblock the drain?