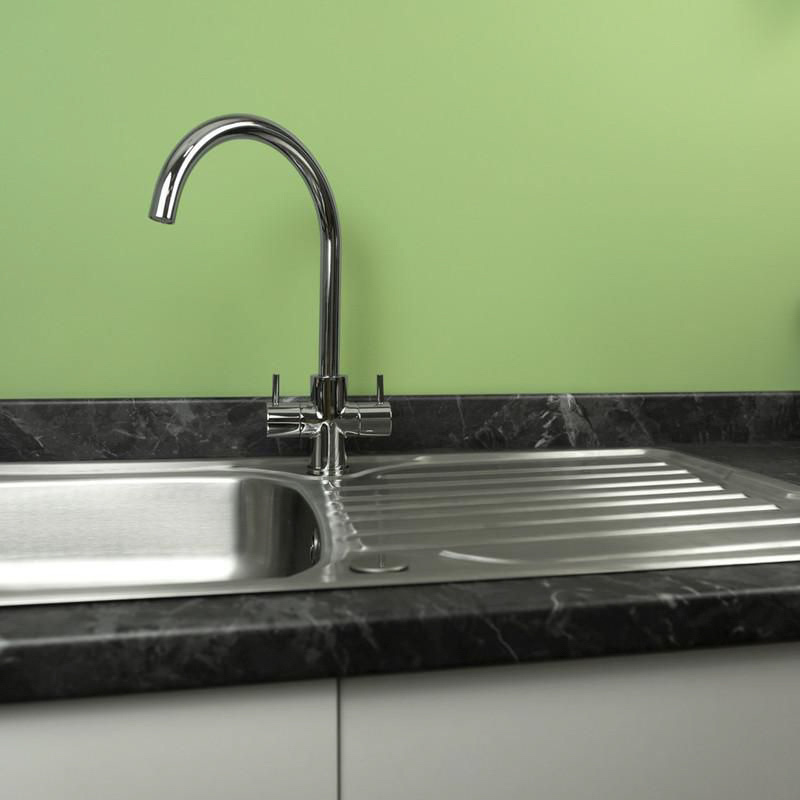 How To Change A Washer On A Mixer Tap
Slide 1 of 1
Faulty washers can mean dripping taps, wasted water, and increased bills. Thankfully, changing the washer on a mixer tap is a straightforward task that can be done with a few basic tools. This guide will walk you through the process step-by-step, ensuring you can fix that drip and enjoy a fully functional tap in no time.
Essential Tools & Equipment
Step 1: Turn Off the Water Supply
Before starting any work on the tap, ensure that the water supply is turned off – the stopcock is usually found under the kitchen sink.

Once turned off, drain the tap to remove any residual water.
Step 3: Detach the Tap Unit
Under the tap handles, you'll find the tap units.

Using an adjustable spanner, loosen the screw to remove the tap unit.
Step 4: Inspect and Replace the Washers
At the bottom of the tap units, you'll find the washers. 

Check them for any signs of damage. 

If they appear worn out, gently remove them using a screwdriver and replace them with new ones. 

Ensure that the replacement washers are of the same size. It's a good idea to replace all the washers while you're at it.
Step 5: Reassemble the Tap
Once the washers have been replaced, it's time to reassemble the tap. 

Ensure all parts are securely tightened, but be careful not to over tighten as this can cause damage to the tap.
Step 6: Turn the Water Supply Back On:
After reassembling the tap, turn the water supply back on and check for any leaks.
Frequently Asked Questions
Can I change a washer on any mixer tap?
How do I know if my washer needs replacing?
Where can I buy replacement washers?