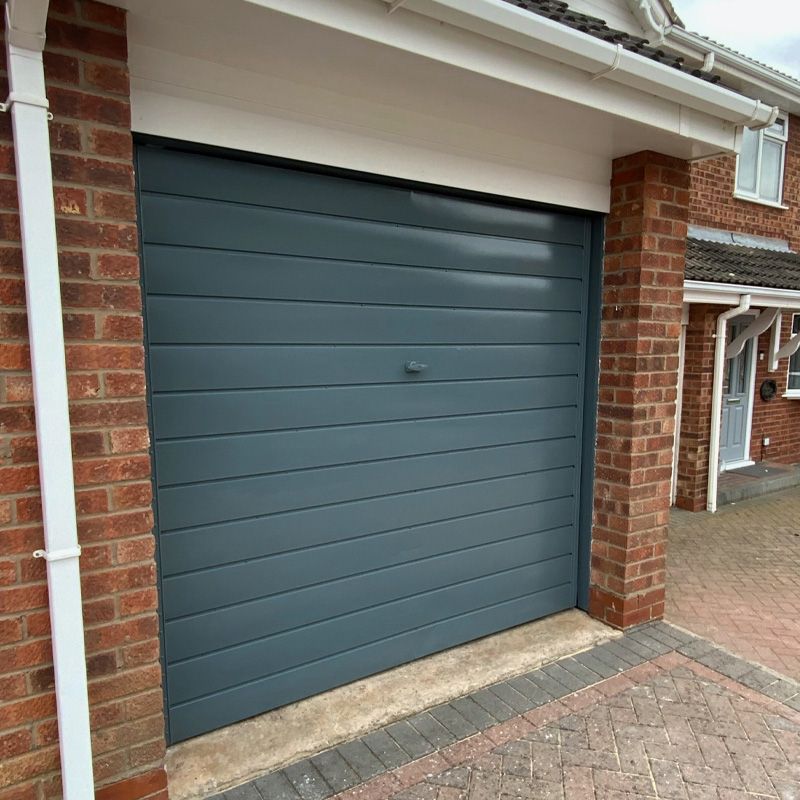 How To Paint A Garage Door
Slide 1 of 1
A well-painted garage door not only enhances the curb appeal of your home but also protects the door from the elements. In this guide, we'll walk you through the steps to prep and paint your metal garage door, ensuring a smooth finish and long-lasting results.
Essential Tools & Equipment
Step 1: Strip Off The Old Paint
Use a high-quality chemical paint stripper to remove the old paint.

If there is only a thin coating of paint, you can use sandpaper and/or a sander. 

If you opt for a chemical stripper, sand the surface afterwards to remove all traces of old paint.
Step 2: Prepare The Garage Door
Use an angle grinder according to the manufacturer's instructions to remove rust. 

Alternatively, check if your metal paint can be applied over rust – if so, you can skip this step.

If rust is severe, you may want to consider replacing parts of the door or the entire door.

If you'll be stripping the door and painting on different days, cover the door with a dust sheet to shield it from the elements to prevent more rust.

Before painting, wipe down the metal to remove dust, dirt, and grime using white spirit to ensure thorough cleaning.

Mask off areas you want to keep paint-free with masking tape.
Step 3: Priming The Garage Door
Using a thick paint brush, apply a high quality metal primer – if your metal paint doesn't need a primer, you can skip this step.

Once the primer is dry, you can lightly sand it to remove any paintbrush lines. 
Step 4: Paint The Garage Door
Once the primer is dry, apply your chosen paint with a thick paintbrush. 

Ensure you apply thin coats to prevent drips and ensure quick drying.

Most metal paints will need at least two coats for a uniform finish - lightly sanding the surface between coats and wiping away the dust can achieve a higher quality, smoother finish.
Frequently Asked Questions
How do I ensure a smooth finish when painting my metal garage door?
How many coats of paint do metal garage doors typically need?
Can I paint over rust on my metal garage door?