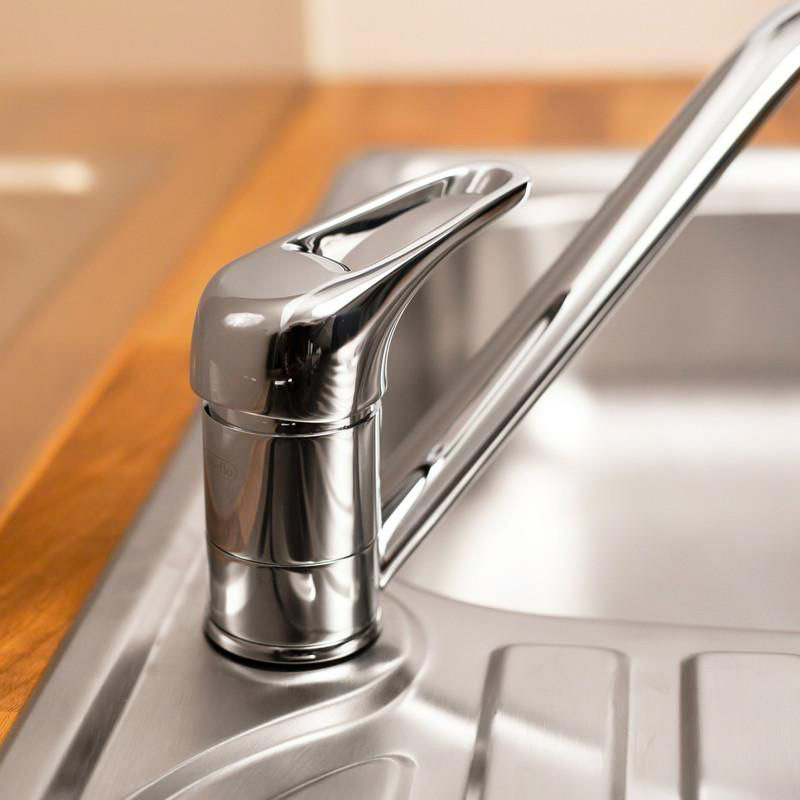 How To Fix A Dripping Tap
Slide 1 of 1
A dripping tap is not only an annoyance - it can also lead to wasted water and higher bills. Fixing a leaky tap is a straightforward task that can be accomplished with a few basic tools and a little know-how. In this guide, we'll walk you through the steps to fix a dripping tap, ensuring you can enjoy a peaceful and efficient home.
Essential Tools & Equipment
Step 1: Turn Off The Water Supply
Before starting any plumbing work, turn off the water supply to prevent any unwanted spills. 

Locate your stop tap, usually found under the kitchen sink, by the front door, or under the stairs. 

If your unit is modern, you might have an isolation valve underneath each sink.
Step 2: Prepare The Work Area
Place a bucket under the tap to catch any residual water. 

As a precaution, put the plug in the sink to prevent any small parts, like screws, from going down the drain.
Step 3: Dismantling The Tap
Gently pop off the top of the tap. 

Loosen and unscrew the top part to reveal the mechanism inside.
Step 5: Identifying The Faulty Washer
The primary cause of a dripping tap is usually a degraded rubber washer. 

Using the wrench and adjustable spanner, remove the old washer. 

Ensure you protect the tap with an old cloth to prevent any scratches.
Step 6: Installing a New Washer
Replace the old, degraded washer with a new one. 

Tighten the washer in place using the adjustable spanner.
Step 7: Reassembling The Tap
Once the new washer is in place, reassemble the tap by following the dismantling steps in reverse order.
Step 8: Ensuring a Drip-Free Tap
Turn the water supply back on and test the tap.

There should be no more dripping.
Frequently Asked Questions
How long does it take to fix a dripping tap?
Can I fix a dripping tap myself?
How much does it cost to fix a dripping tap?