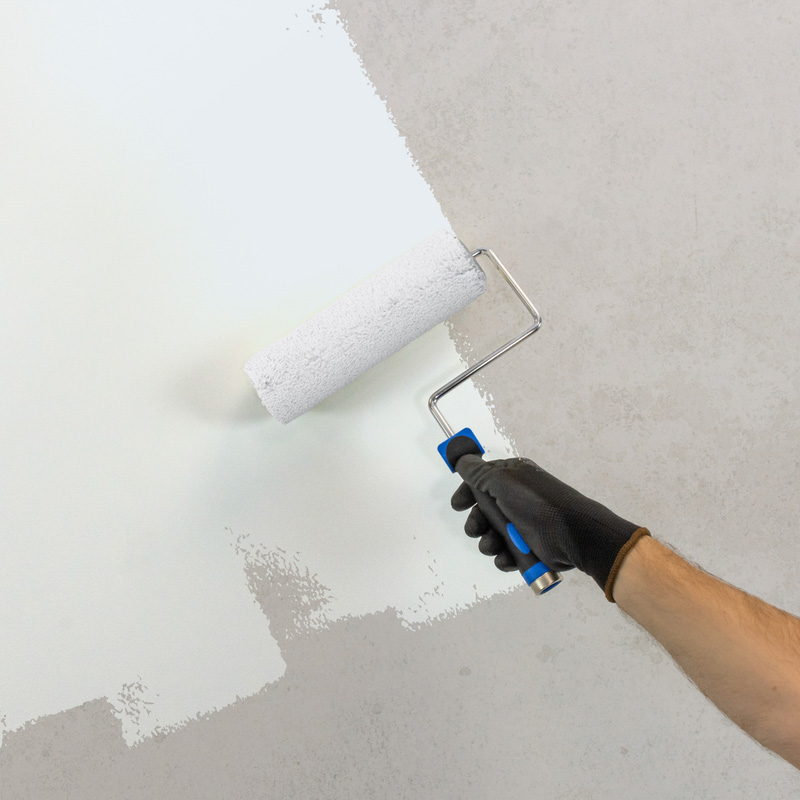 Paint Roller Buying Guide
Slide 1 of 1
Whether you're giving your bedroom a fresh new look or transforming the exterior of your home, you'll want to make sure you have the perfect tools for the job. And when it comes to painting and decorating, there's few tools more important than the paint roller. You'll find paint rollers with different sleeve materials, fibre lengths and frame types. Each one is suited to different  surfaces and projects, both inside and outside.
Roller sleeves with longer fibres, also known as long pile sleeves, are better for more rough or semi-rough surfaces. Medium pile sleeves are ideal for rough-to-smooth surfaces, and short pile sleeves are better for smooth surfaces.
Larger, 9-to-12 inch frames will make light-work of expansive walls, while smaller 4 inch frames are more precise, lightweight and easier to get into tight corners or around window sills. 12 inch frames are most commonly used by tradespeople, and most DIYers will get a good result with a 9 inch frame. You'll also find double-arm rollers which offer greater stability, as well as adjustable rollers which can be used for sleeves of various sizes. 
Types of Paint Roller Sleeves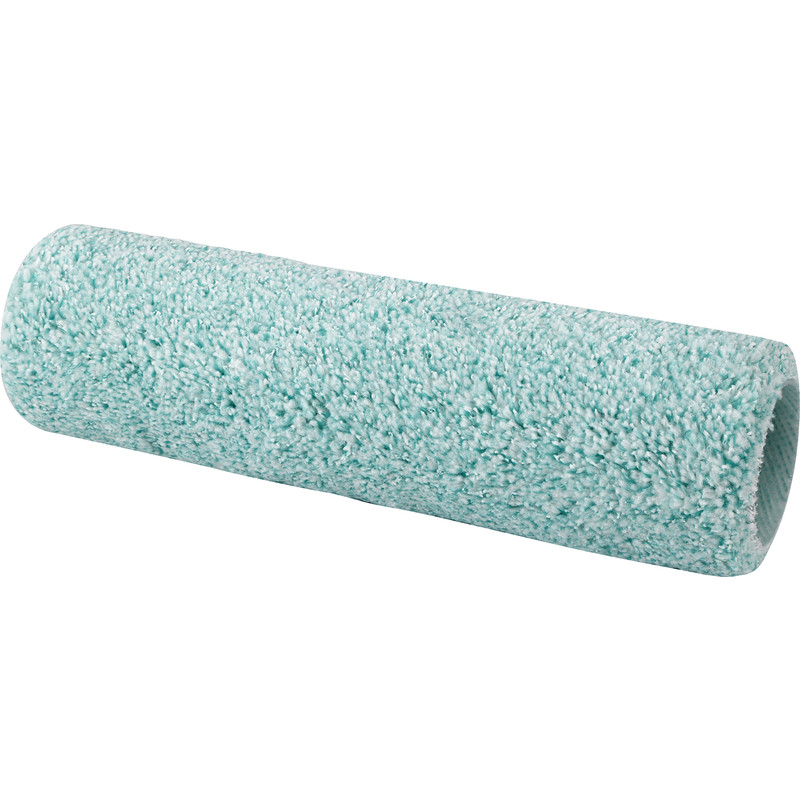 Microfibre Paint Rollers
Microfibre paint rollers are made of very fine fibres of synthetic material, such as polyester or polyamide. They come in different pile lengths so there's alway a roller to suit each job, but microfibre paint rollers are usually used for smooth and semi-smooth surfaces like walls, cabinets and ceilings.
Highly absorbent, microfibre paint rollers won't need topping up as often, and will distribute paint extremely evenly – ensuring a smooth finish. They can be washed and reused multiple times meaning they're fairly environmentally and cost friendly. Thanks to their fine fibres, these rollers are great at holding onto paint – minimising splatter and reducing clean-up times.
Microfibre paint roller sleeves are less suited to rough surfaces such as external walls or some ceilings, as the texture can damage the sleeves' fibres. You'll also find that some microfibre paint rollers may deteriorate when using solvent-based paints. Whilst the greater absorption means a better-quality finish, microfibre rollers will need more thorough cleaning to remove the paint.
Advantages
Distribute paint evenly

Environmentally and cost friendly

Reduced splatter
Things to Consider
Rough surfaces may damage microfibre sleeves

May be damaged by solvent-based paints

Thorough cleaning needed to remove all paint
Shop Microfibre Paint Rollers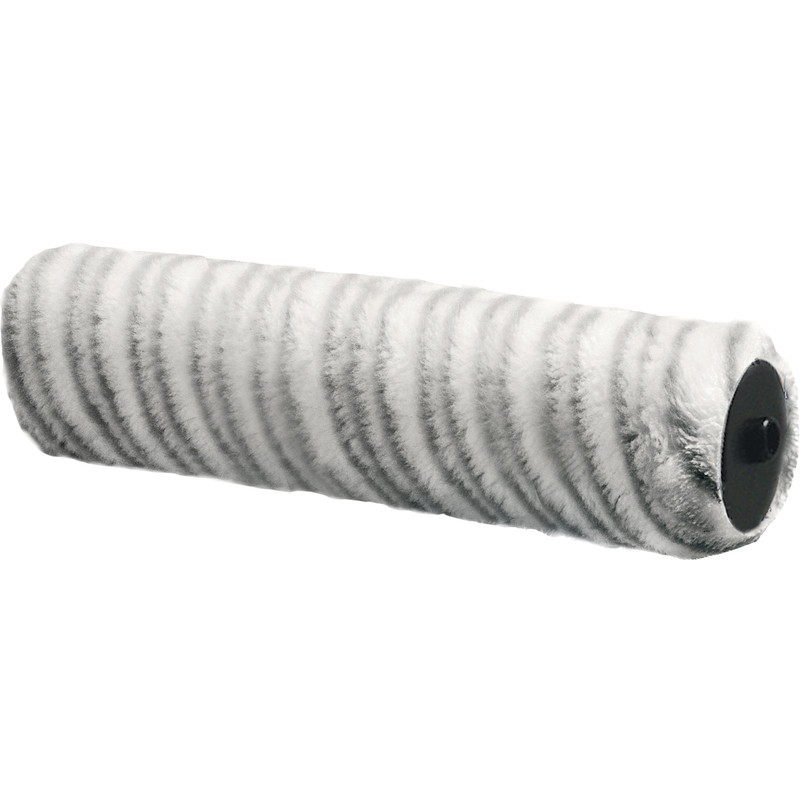 Woven Paint Rollers
Woven paint roller sleeves are made of fibres that have been weaved together, creating a dense fabric that can hold a lot of paint. Typically, natural fibres such as wool or mohair are used – but you'll find some are made of polyester or polyamide. They are available in different pile lengths, which means woven roller sleeves can be used for a range of projects, but are often used for rough, textured surfaces.
The way these paint rollers are made makes the fibres durable, so they're suitable for being reused and washed many times. They can also be used with lots of paint types, including water-based and solvent-based paints. Woven roller sleeves can hold lots of paint in the fibres, which can reduce the need to top up the roller regularly. 
Woven roller sleeves may splatter more than other types of paint rollers, as the paint can drip off the fibres. Also, you may find that natural fibres may shed during use – but this will happen less if you use a high quality roller and you remove loose fibres before painting. Woven paint rollers are less suited to smooth surfaces as the finish may be uneven.
Advantages
Fibres are very durable

Suitable for lots of paint types

Hold lots of paint in the fibres
Things to Consider
More splatter than other sleeve types

Natural fibres may shed

Less suitable for smooth surfaces
Shop Woven Paint Rollers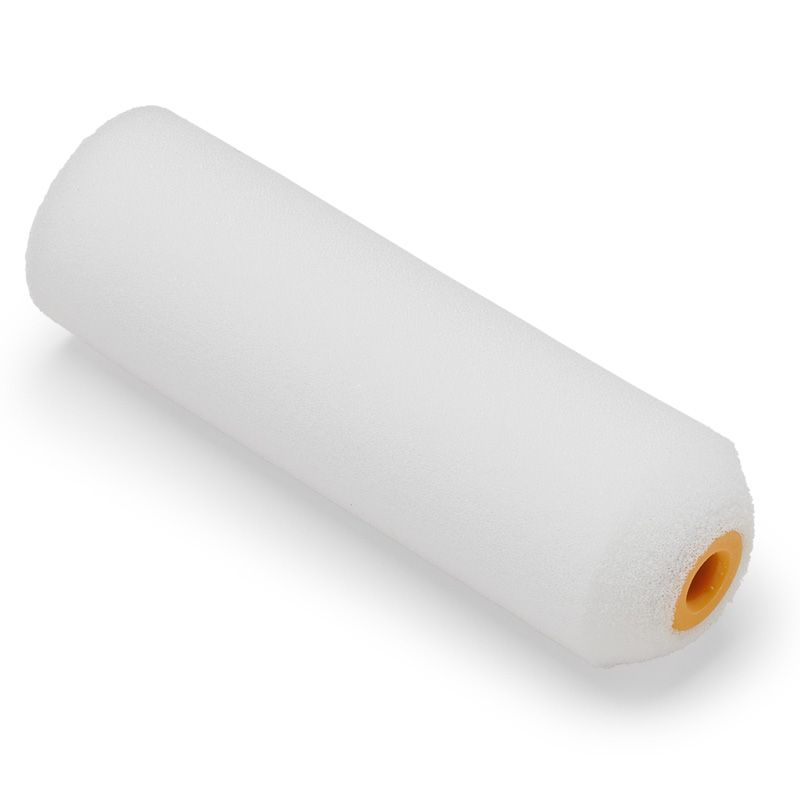 Foam Paint Rollers
Foam paint rollers come in two types: closed-cell foam or open-cell foam. Closed-cell foam paint rollers have sealed air pockets that aren't connected which make the sleeve more rigid – this is the most popular type. Open-cell foam roller sleeves have small, interconnected air pockets that paint can pass through – they're flexible and better for delicate projects. Foam paint rollers are used for smooth and semi-smooth surfaces.
Foam paint rollers are very easy to clean and reuse, and will not shed fibres like woven roller sleeves. They offer a smooth and even finish, and are recommended for a range of paint types – even latex paint and oil paints. You'll find foam paint roller sleeves are generally more affordable than other types of paint rollers, so are a common choice for DIYers.
You may find that foam paint rollers absorb less paint than other sleeve types, meaning they'll need to be reloaded more frequently. They're also less durable and may need to be replaced more often – although are perfectly fine to be washed and reused a few times. Foam paint rollers may leave bubbles on the surface if they're not used properly, and are less suitable for rough surfaces as there are no fibres to get into bumps and cracks.
Advantages
Easy to clean and reuse

Smooth, even and shed-free finish

Affordable and can be used for a range of paint types
Things to Consider
Absorb less paint than other types

Less durable & less suited to rough surfaces

Could leave bubbles on the surface
Shop Foam Paint Rollers
Types of Paint Roller Frames
Key Paint Roller Considerations
Frequently Asked Questions
How do you clean paint rollers?
What are the different types of paint rollers?
How do you paint with paint rollers?
How long do paint rollers last?
What are foam paint rollers used for?
What are paint rollers made of?
What are the best paint rollers to use?