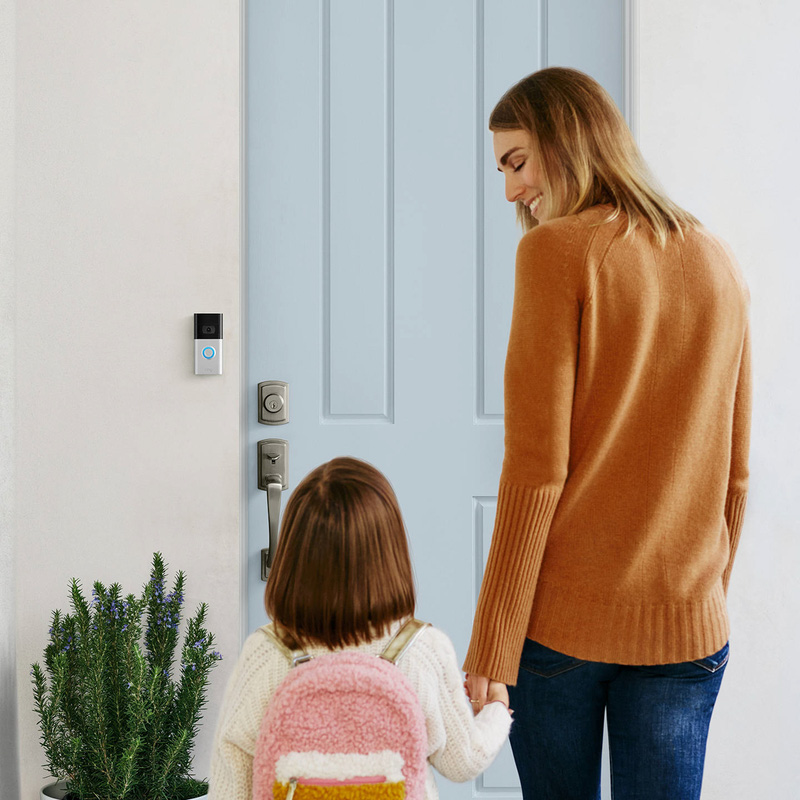 How To Set Up A Ring Doorbell
Slide 1 of 1
Choosing the right security for your home is crucial. The Ring Video Doorbell is a popular option for homeowners and setting it up should be a breeze. With our step-by-step guide, you'll have it up and running in no time. 
Essential Tools & Equipment
To set up your Ring doorbell, you'll need to download the Ring app on a smartphone or tablet and have a reliable WiFi connection.
Step 1: Download The Ring App
Navigate to the App Store or Google Play Store on your device.

Search for "Ring" and look for the blue icon with a bell.

Download and install the app.
Step 2: Set Up Your Ring Account
Open the Ring app.

If it's your first time, select 'set up a device' and follow the prompts to create an account.
Step 3: Select Your Device
In the app, select 'set up device'.

Choose 'video doorbell' from the list.
Step 4: Name Your Device
Assign a name to your Ring device. This is especially useful if you have multiple Ring devices.
Step 5: Confirm Your Address
Confirm your street address in the app.
Step 6: Activate Setup Mode
Press and release the orange button on the back of your Ring Video Doorbell.

Ensure the light on the front spins white, indicating it's in setup mode.
Step 7: Charge Your Ring Doorbell
If the light doesn't spin, charge your Ring Doorbell using the supplied orange micro USB cable.

Wait until the front light forms a complete blue circle, indicating a full charge.
Step 8: Connect To Wi-Fi
Follow the app's instructions to connect your Ring Doorbell to your Wi-Fi network.

Ensure you enter the correct Wi-Fi password.
Step 9: Complete The Setup
Wait for the light on your Ring Doorbell to flash blue four times.

This indicates a successful setup.
Frequently Asked Questions
How long does it take to fully charge the Ring Video Doorbell?
Can I connect my Ring Video Doorbell to multiple devices?
What should I do if my Ring Doorbell doesn't enter setup mode?
How do I reset my Ring Video Doorbell?