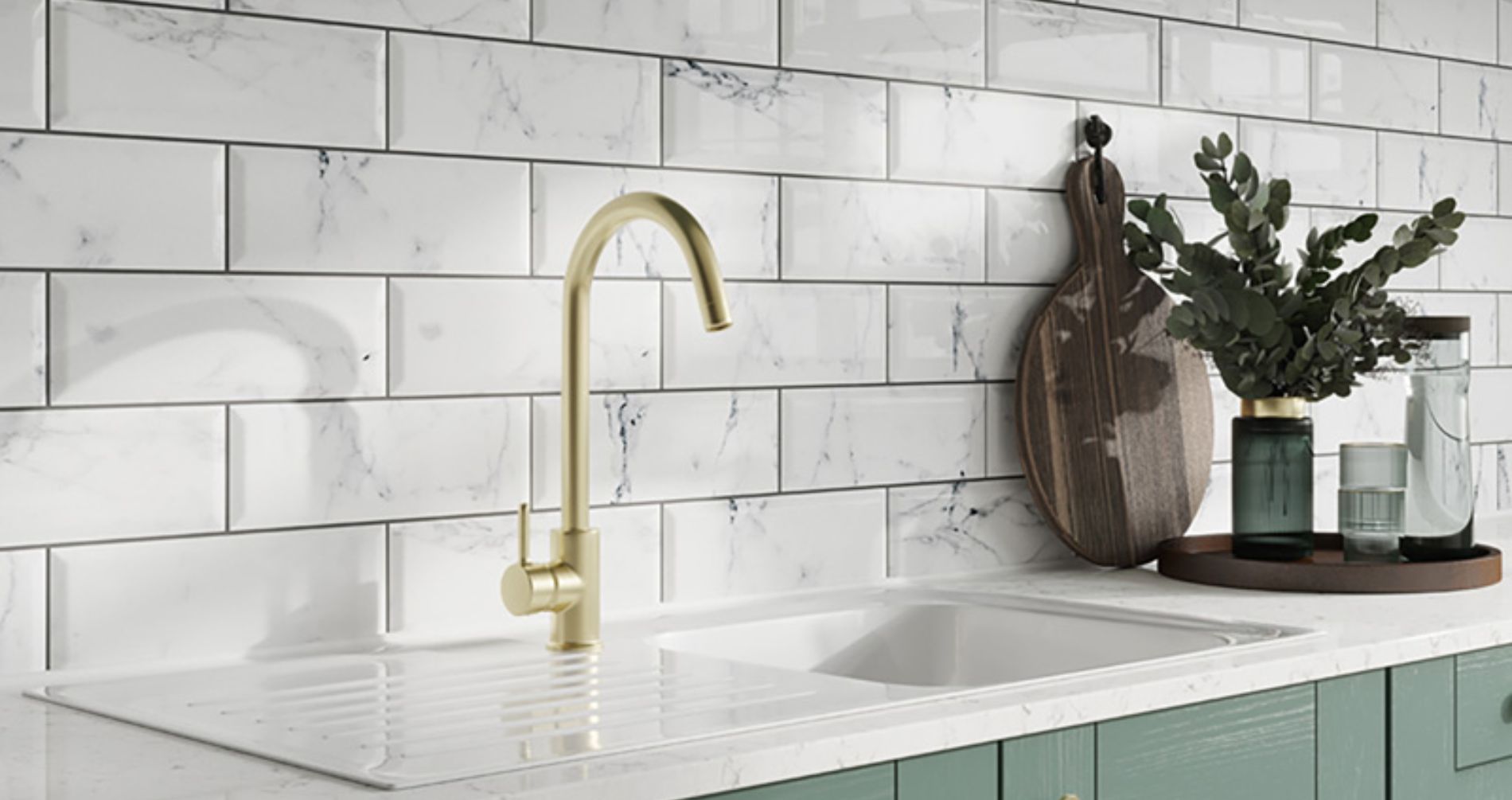 Slide 1 of 1
You'll find a wide range of tiles to decorate your space – from small en-suite walls to large kitchen floors. But choosing the right tiles for your area is crucial to avoid costly mistakes. You'll want to carefully consider the tile material, finish, and style at the very least to ensure you're happy with your end result.

Some tiles will be best suited for walls only, while others may be specially designed to withstand the high traffic of a kitchen floor.

For rooms running low on space, smaller tiles may be easier to install as they're more likely to fit first time or with minimal cutting – but larger tiles can make smaller rooms appear bigger as there are fewer grout lines.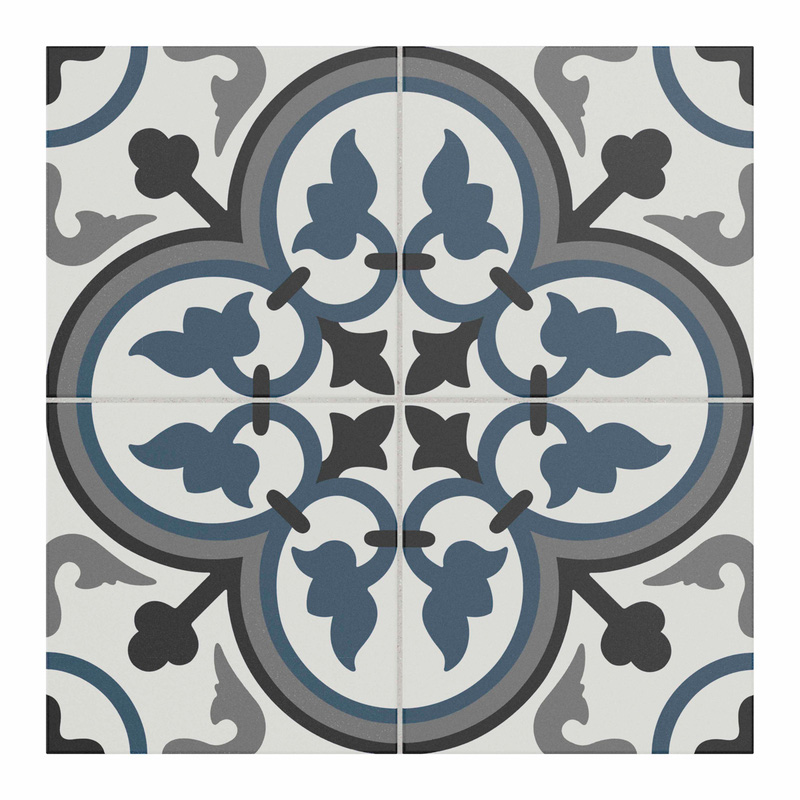 Ceramic Tiles
Ceramic tiles are mainly used for interior walls, but you may find some strong enough to deal with floors in the home. They're a low maintenance tile and easy to install, and also often come at a fraction of the price of natural stone tiles such as granite or marble, as well as porcelain alternatives.
These types of tiles come in a wide selection of decorative designs meaning you'll always find a style to suit your space. If you choose a ceramic tile for flooring, you'll find they're cool underfoot for the summer months – but are also suitable for underfloor heating come winter.
The main thing to consider when choosing ceramic tiles, is that they're best suited for walls. Only a few ranges of ceramic tiles can be used for flooring – and, even then, only for rooms with less foot traffic. If you're looking for tiles for a kitchen floor, you'll be best suited to porcelain and natural stone tiles which are hardier.
Advantages
Low maintenance

Easy and low-cost to install

Many styles to choose from
Things To Consider
Rarely suitable for floors, especially not in high-traffic areas

Not very hardy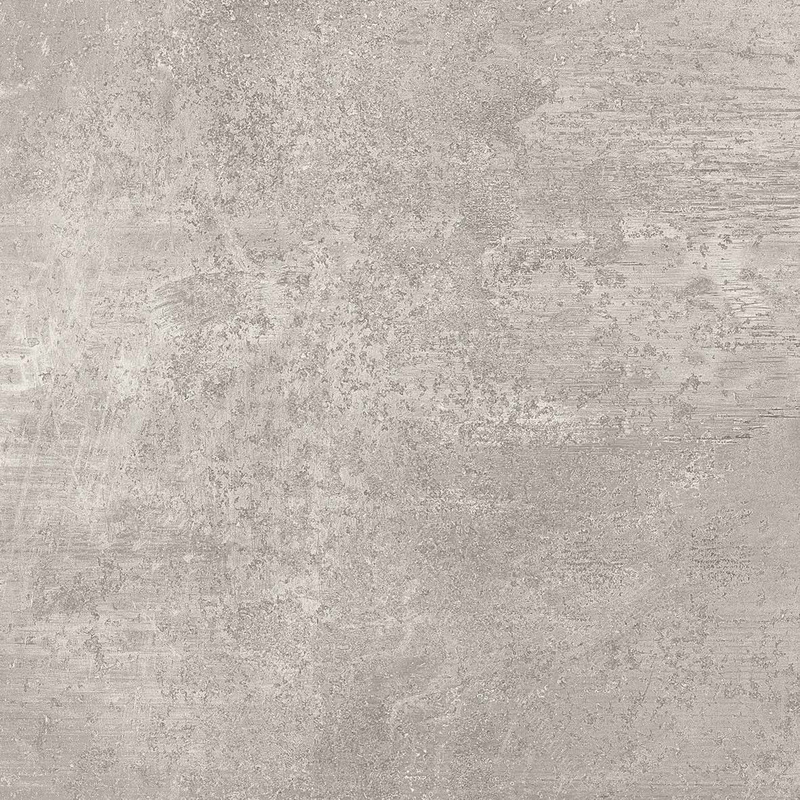 Porcelain Tiles
Porcelain tiles are similar to ceramic alternatives, but use a finer clay and higher temperatures in the manufacturing process - which makes them denser and more durable. They're suitable for floors and walls, and you'll even find some porcelain tiles which can be used outdoors.
If you're looking for a tile suitable for a bathroom environment, porcelain tiles are non-porous, meaning they can withstand moisture and won't get damaged.
Porcelain and ceramic often look fairly similar due to their similar manufacturing process, but porcelain tiles tend to be more expensive to buy and install – important to consider if you're on a budget. Porcelain tiles are fairly heavy, as well, so it's important to consider whether the ground underneath can support their weight.
Advantages
Dense and durable

Suitable for floors and walls, sometimes even outside ​​​​​

Non-porous, suitable for bathrooms
Things To Consider
More expensive to buy and install than ceramic

Heavy – consider if your current flooring can handle the weight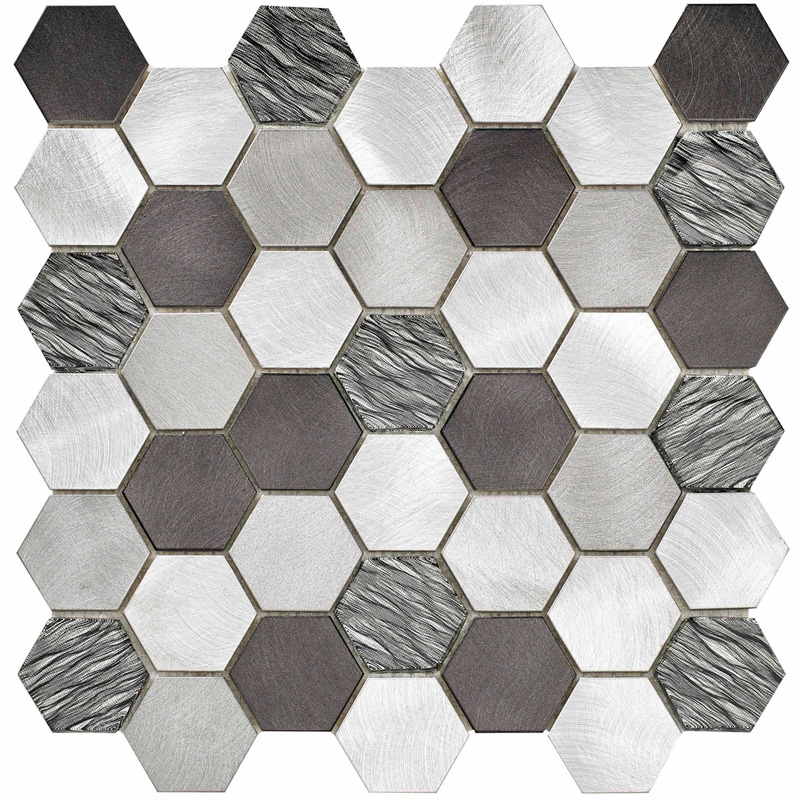 Glass Tiles
Glass mosaic tiles are suitable for interior walls to create contemporary, decorative features. They come with a mesh backing which makes it easier to cut the tiles to the appropriate size – whether you're creating bespoke feature panels or small borders. 
Some glass tiles are also mixed with other materials such as stone and metal, giving them added strength and durability. 
Whilst mixing glass tiles with additional materials may add some beneficial properties, consider whether adding natural stone to the glass tiles, for example, may mean the tile needs sealing to protect against dirt, moisture, and general wear.
Advantages
Simple to cut to fit to your space and needs

Can be mixed with other materials to add beneficial properties

Easy to clean
Things To Consider
Mixing with other materials may bring the drawbacks of that material

Professional installation necessary for a quality result

Can be pricier than other tile options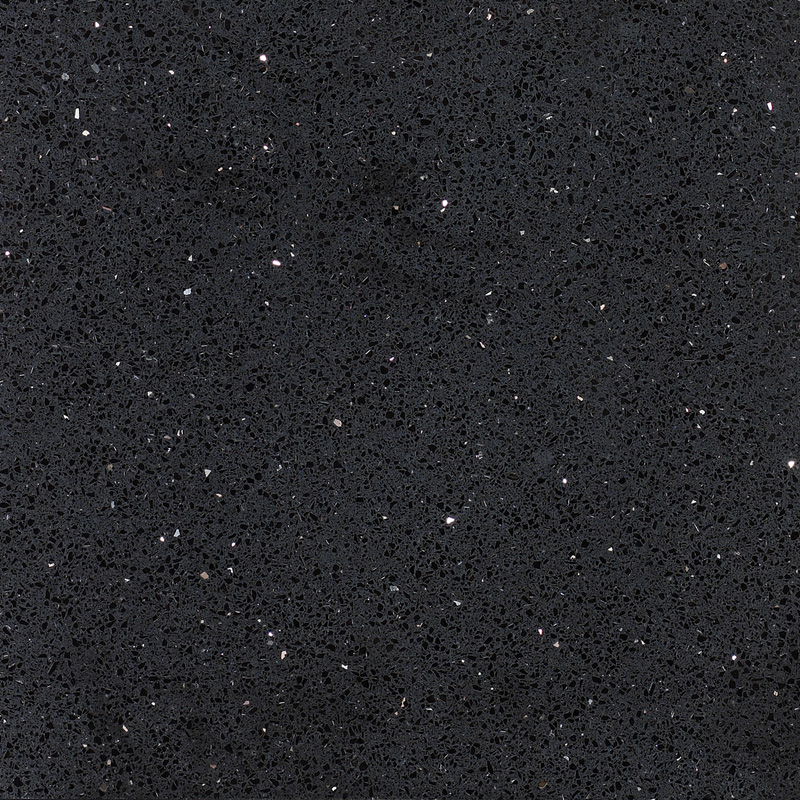 Granite Tiles
Granite tiles are a type of natural stone tile suitable for interior walls and floors. They offer a high level of durability and are great for wet areas.
When thinking about the design of your space, granite tiles tend to be neutral and are therefore versatile for your personal style. This may also increase the value of your home when it comes to selling, as buyers will be unlikely to need to replace tiles.
Granite tiles are very heavy, which makes installation more difficult – when choosing a natural stone tile like granite, remember to include installation costs in the total price and consider whether the floor below can handle the weight. Sealing is also recommended to ensure the tiles maintain their high quality and strength.
Advantages
Durable and ideal for wet areas

Neutral colours are versatile for any style

Hypoallergenic flooring option ​​​​​​
Things To Consider
Heavy – installation is harder and may not be suitable for all floors

Cold in the winter, underfloor heating is recommended

Sealing recommended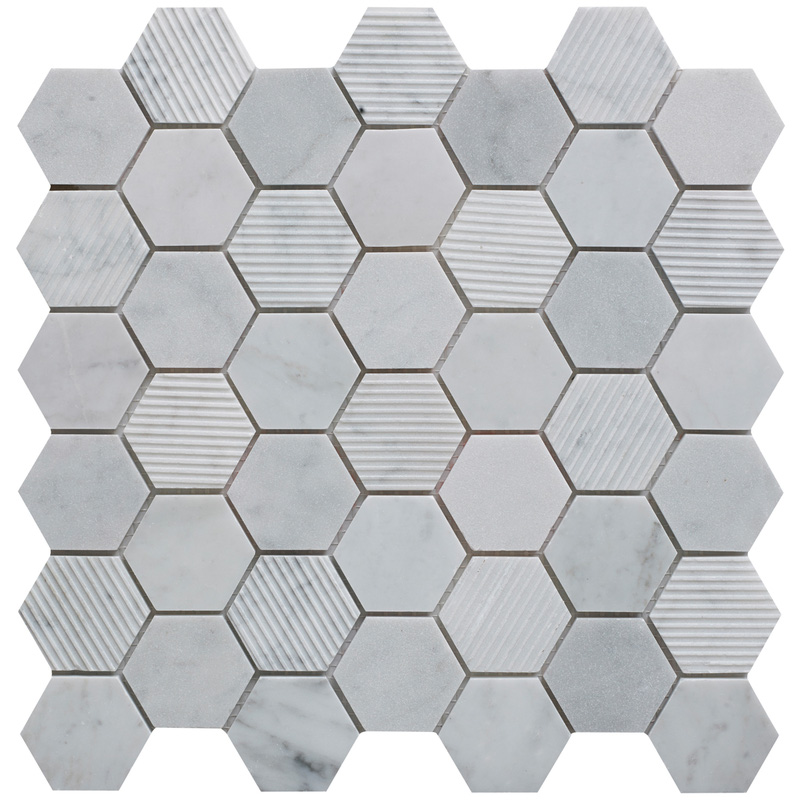 Marble Tiles
Marble tiles are mainly used for interior walls but are also occasionally used for flooring. They offer a luxurious but natural appearance which is easy to maintain. Like granite tiles, their neutral tones can add real estate value to your home due to its versatility.
Marble tiles have a natural glow which can add brightness to your space – beneficial when used in smaller rooms to make them appear larger. These natural tiles are also great heat conductors, making them perfect for underfloor heating if you choose to use marble tiles for flooring.
Marble tiles can get scratched and stained so sealing is required to maintain their quality for years to come. They're regularly used in kitchens, but acidic foods may permanently stain because marble is alkaline and may react – don't skip the chemical sealing to ensure the tiles retain their value!
Advantages
Easily maintained and cleaned

Suitable for underfloor heating

Adds real estate value with their luxury appearance
Things To Consider
Sealing required to maintain quality and avoid staining

Heavy – is the ground underneath strong enough to support the tiles?

Cold underfoot if using on the floor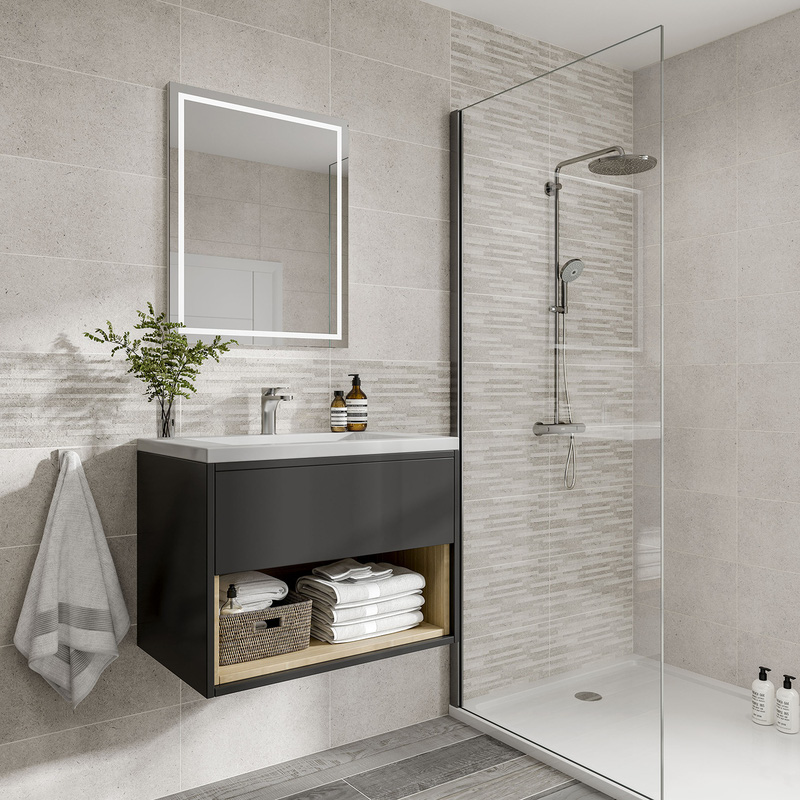 Matt Tiles
Matt finish tiles are great for creating a contemporary look. They're non reflective and a good choice for wet areas as the textured surface provides more grip underfoot.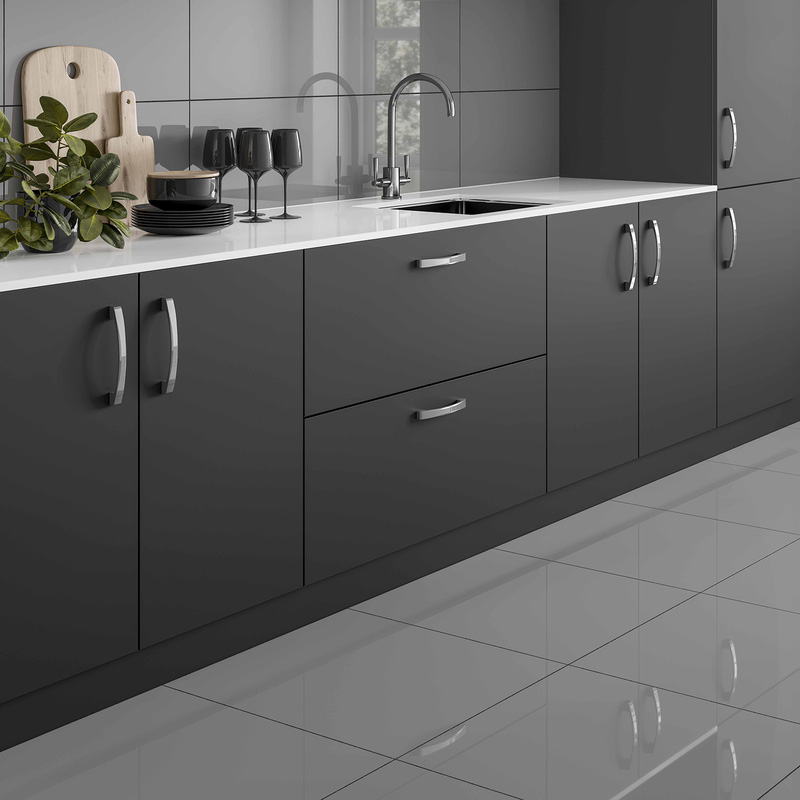 Polished Tiles
Polished tiles are buffed with a special polishing pad to give a premium finish. They're shiny and can give the illusion of a larger space by reflecting light.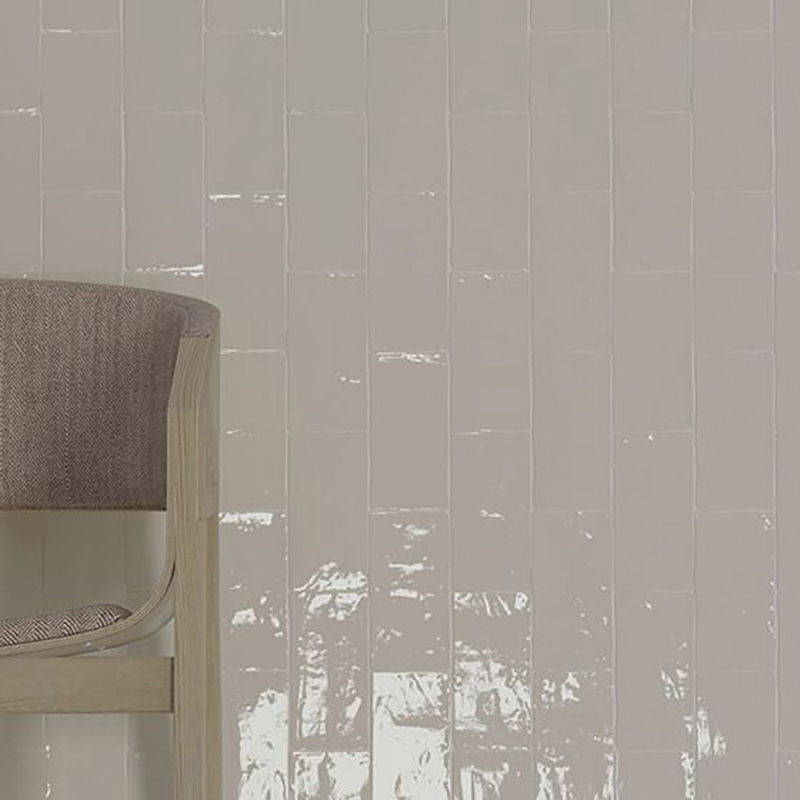 Gloss Tiles
Gloss tiles offer a shiny and lustrous look, perfect for smaller rooms because they reflect light and give an illusion of a larger space.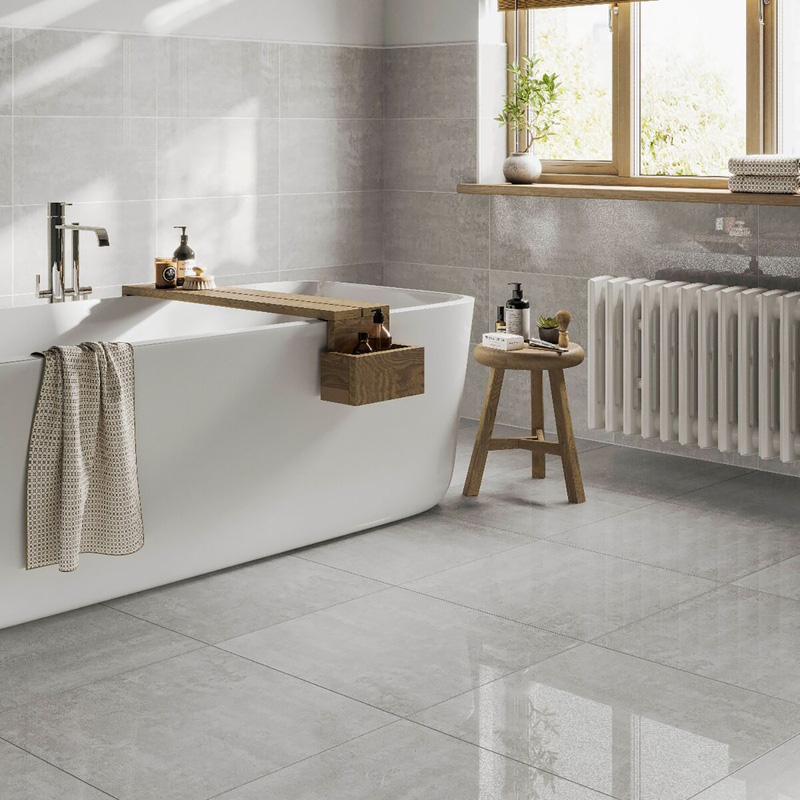 Lappato Tiles
Lappato tiles combine both matt and polished finishes to offer a subtle sheen. Lappato comes from an Italian word meaning 'semi-polished'. They reflect light but aren't as shiny as a full-gloss finish.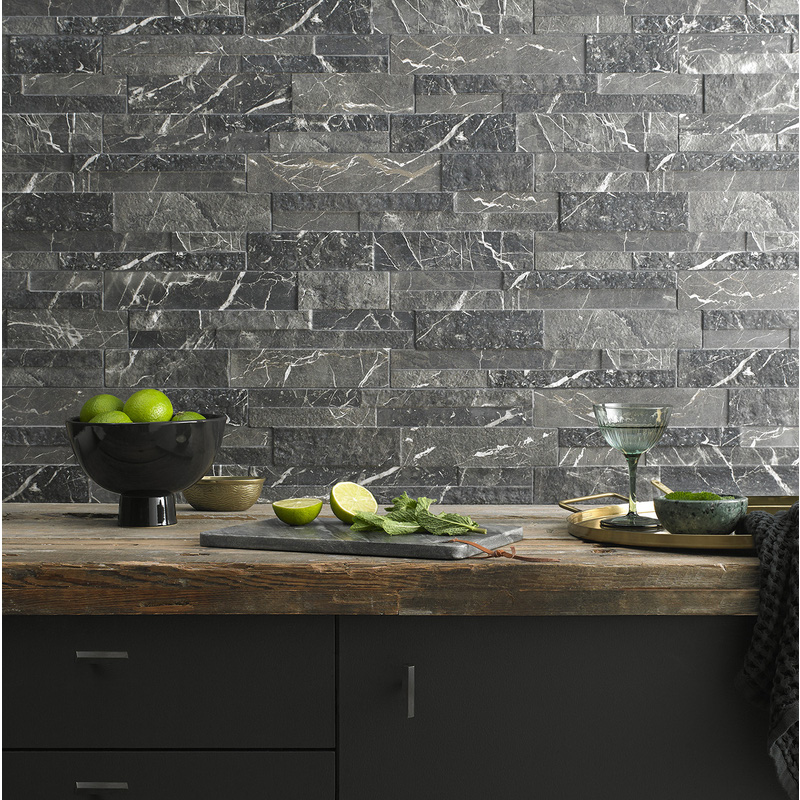 Matt Structured Finish Tiles
Structured tiles are pressed prior to firing the tile in order to create surfaces with raised and sunken parts, depending on how the press has been configured. This adds depth and style to a surface for an interesting and different look.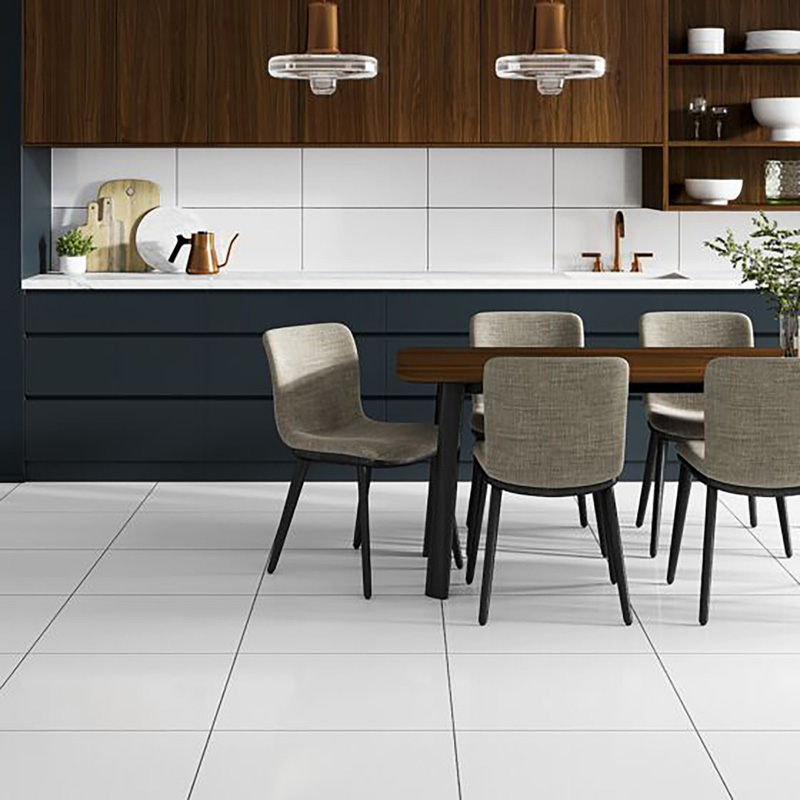 Sugar Tiles
Sugar tiles give a grainy, sugary finish which is created through a unique manufacturing process. It's an affordable finish, but slightly pricier than gloss or matt finish tiles.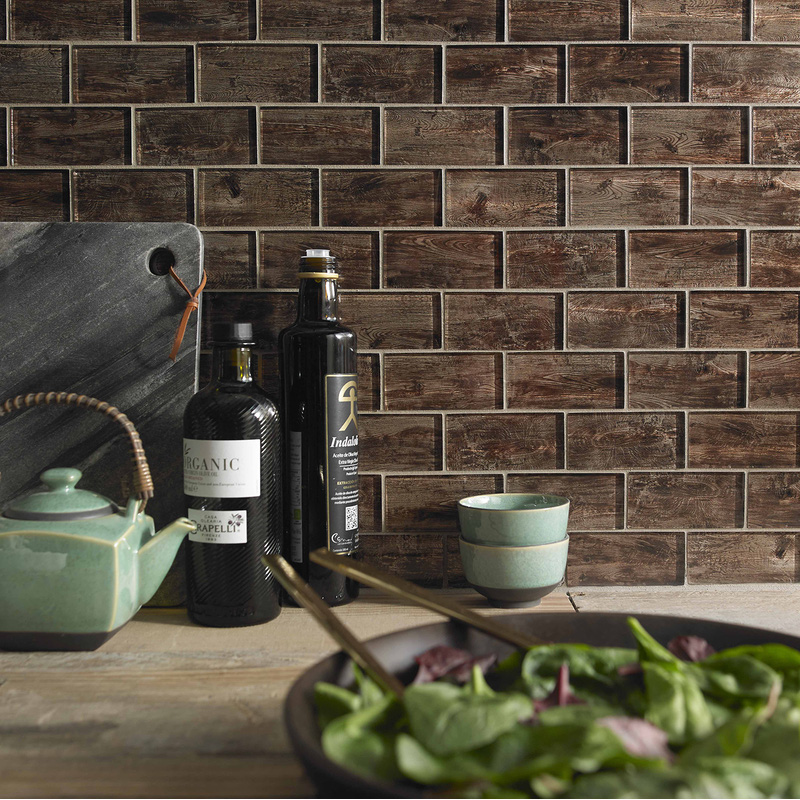 Wood-Effect Tiles
Wood-effect tiles, as the name suggests, are tiles that look like wood. They're commonly used for flooring to give the illusion of hardwood floors, and have knots and grains as real wood has – but with lower maintenance.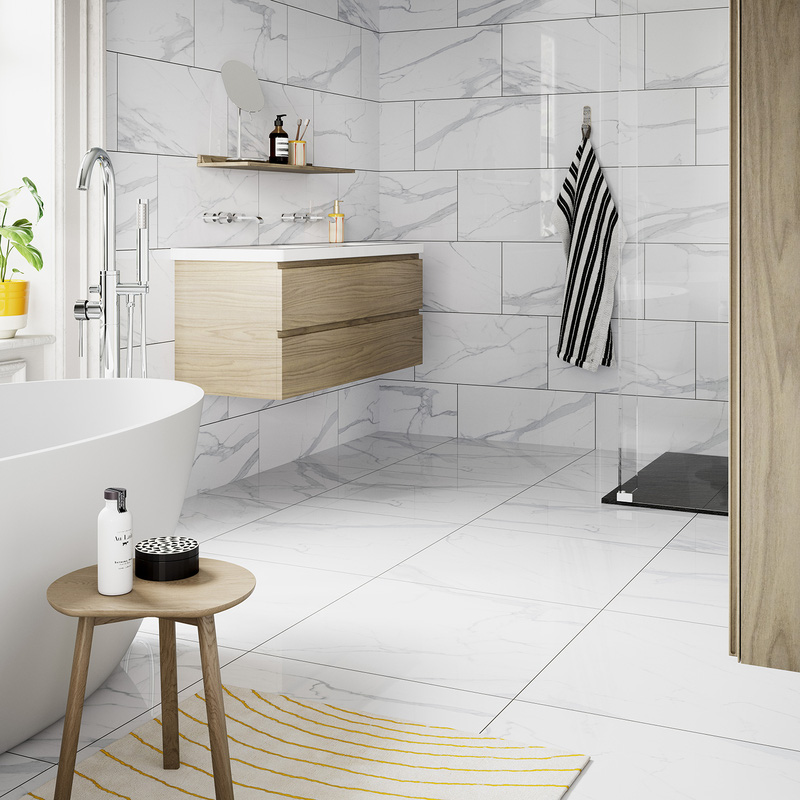 Glazed Tiles
Glazed style tiles, unexpectedly, doesn't mean glossy and shiny – you can actually have matt finish glazed tiles. It means the tile has a liquid glass or enamel coating, making them non-porous, stain, and scratch resistant.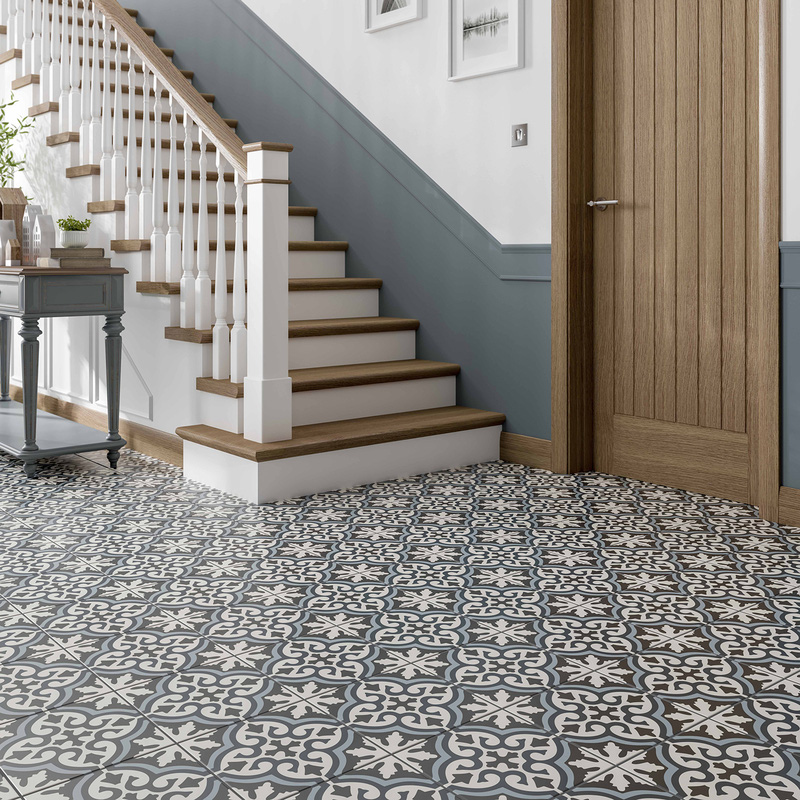 Patterned Tiles
Patterned tiles come in a range of different looks to complement your personal style. Often, these tiles are used to offer a vintage or traditional look.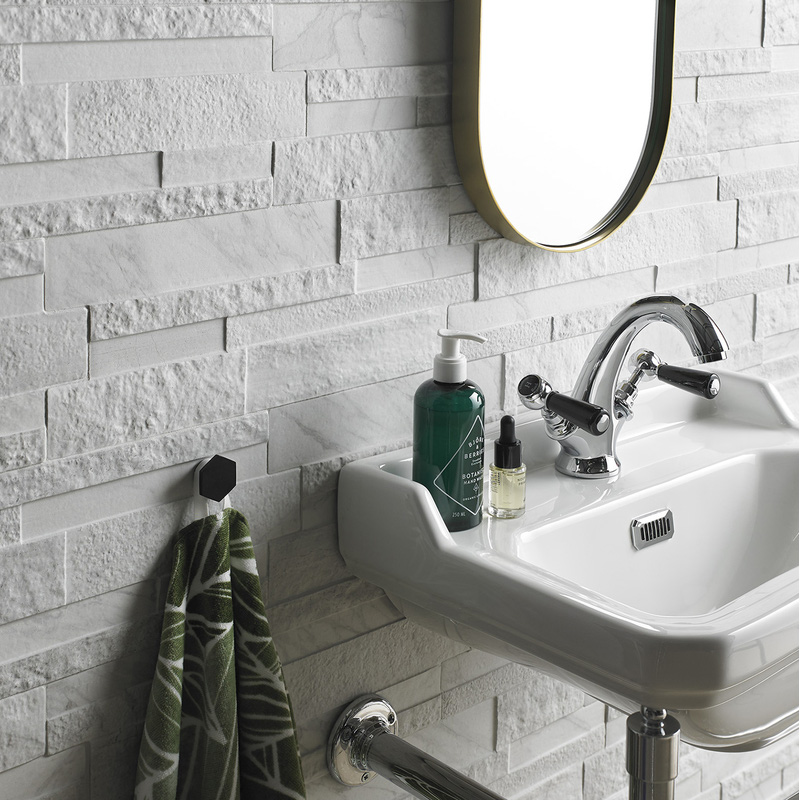 Textured Tiles
If you're looking to add dimension to a room or surface, textured style tiles may be perfect for you. They're tactile, and add 3D qualities to a wall instead of simply being flat – for this reason, they're unsuitable for flooring.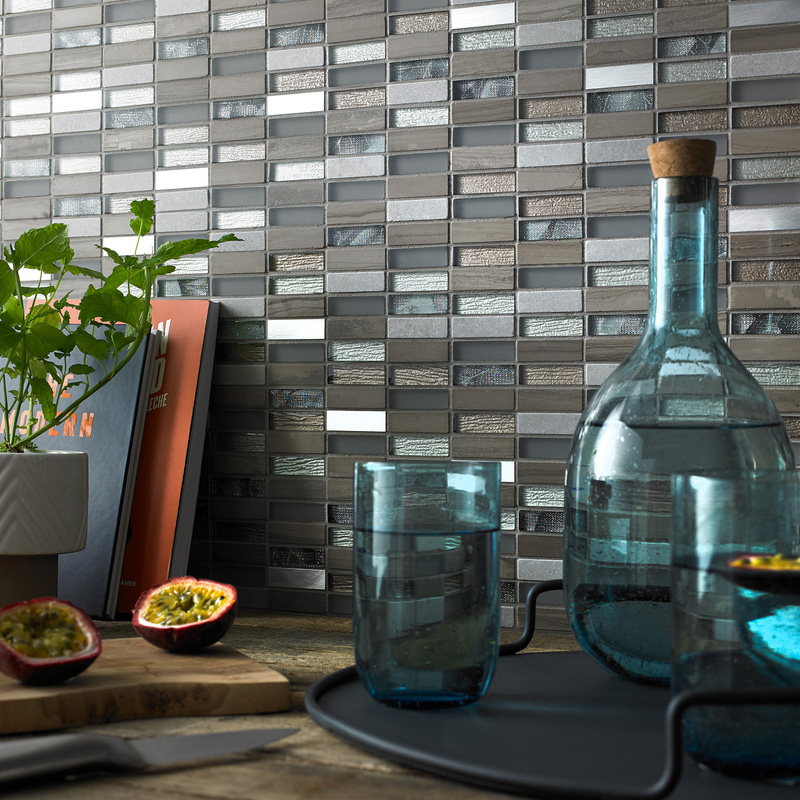 Mosaic Tiles
Mosaic tiles are made of lots of smaller tiles. Each small tile is often a different colour, and sometimes even a different material, pattern or texture to add a contemporary feature to a wall.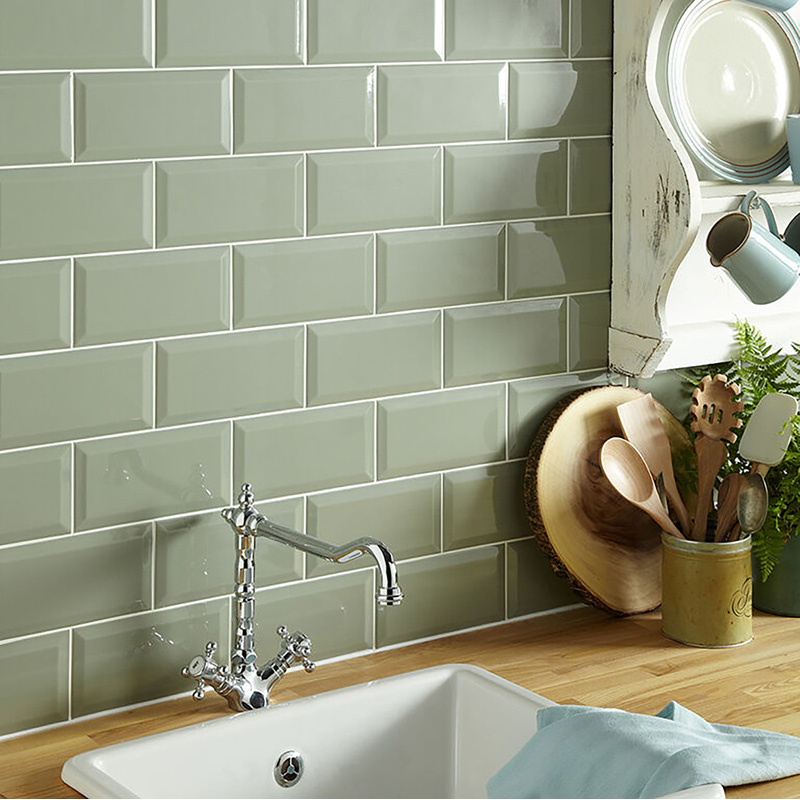 Plain Tiles
Plain tiles have very little variation between the different tiles in a pack, and offer a uniform look with no different patterns of textures. They're desirable when looking for a seamless, modern appearance and a blank canvas to suit any style.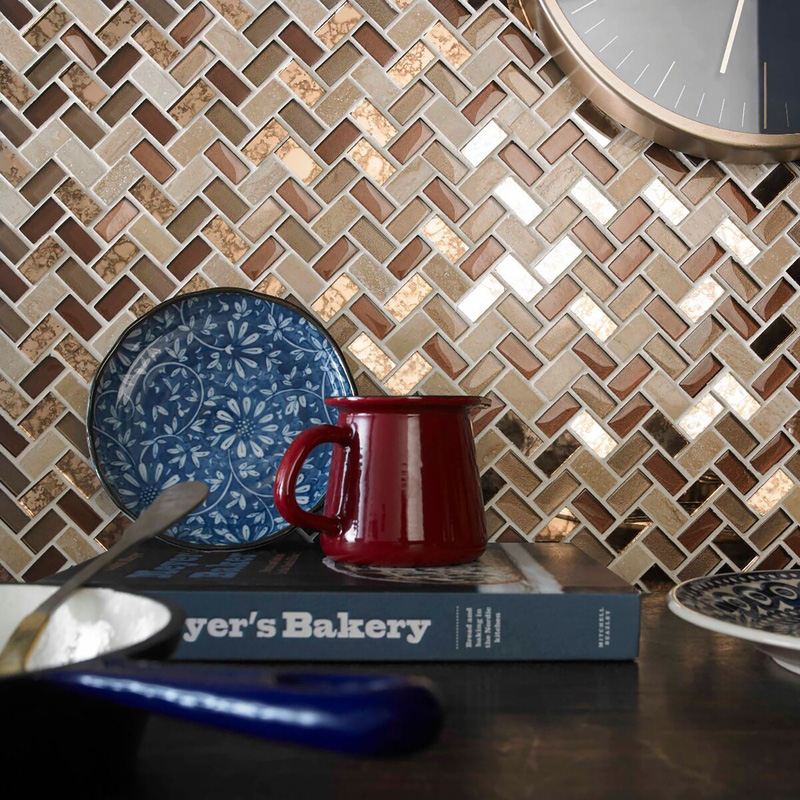 Glass Tiles
Glass style tiles are purely decorative, with a glossy-to-polished finish for a slight reflective appearance. They come in a range of colours and shapes so you can find the perfect tile to compliment your space.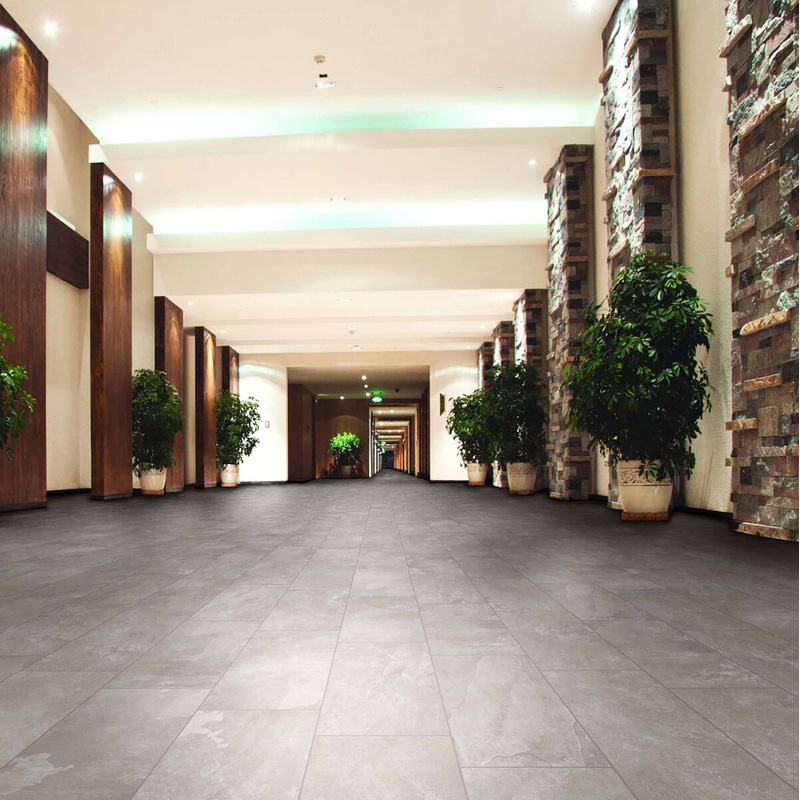 Cement Tiles
Cement tiles are perfect when you're looking to create an urban, industrial look. They have varying textures, shades and finishes between the tiles in one pack. Additionally, they can provide a blank canvas so you can decorate and redecorate a room in any way you like.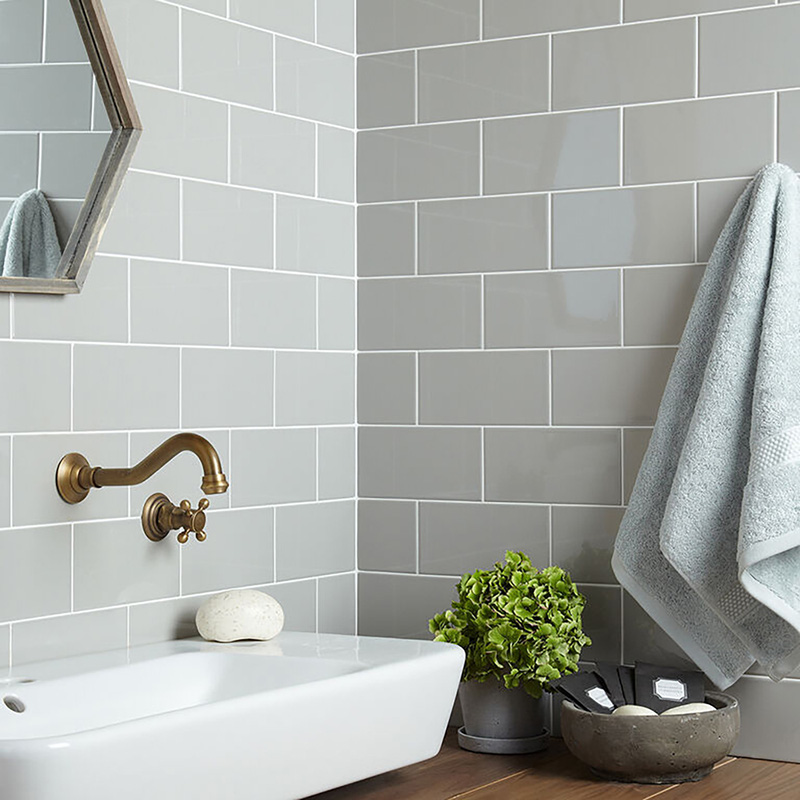 Subway Tiles
Subway tiles are currently very popular. They're a rectangular, thick tile that's generally made from glazed ceramic – often white. The smaller size of the tile means there are lots of grout lines, and people commonly experiment with black grout to add depth to the surface.
Tile Layouts
Rectangular tiles lend themselves to more variety in layout – such as herringbone, basket weave, brick block and vertical brick block. These layouts can give the illusion of lengthening and enlarging the surface.
Square tiles, however, are better suited to a linear layout, which is easy to put together and you can create an interesting effect if you mix up patterns and colours.
Hexagon shaped tiles, can add depth with a geometric style. Alternatively, you can mix and match square and rectangle tiles of different sizes for a modular effect.
Size
Generally, small tiles are used in kitchens as they're covering small spaces such as a backsplash, compared to an entire room if you're tiling a bathroom.
Large tiles, however, can give the illusion of a larger room if your space is fairly small – such as a bathroom – as there are fewer grout lines so the tiles seamlessly blend into each other. 
Small tiles can offer a vintage look because of the extra grout lines which add depth. In a small space with lots of corners, mosaic tiles are perfect – with the mesh backing being easy to cut with a knife or scissors.
Tone Variation
Natural tiles, even from the same pack, rarely look the same. In general, the more processing required, the more uniform the appearance. We recommend ordering your tiles in one go so there are no noticeable changes between batches.
Different tones across tiles can add dimension and authenticity. We recommend laying out the tiles before installing them to ensure you're happy with the look of the different tones.
Sealing Required
Natural tiles, such as marble and granite, need sealing as they're more porous than ceramic, glass or porcelain alternatives – meaning water could be absorbed and damage the tile.
Sealing is also important to prevent staining and scratching – you won't want to waste money on luxurious tiles only for them to get stained when you spill food in the kitchen.
Check the specific tile you're using, as certain finishes and styles affect whether they need to be sealed. Additionally, if using a glass tile mixed with stone – it's likely the stone means the previously non-porous glass tile needs sealing.
Edge Detail/Profile
The edge detail or profile of a tile refers to the face of the tile. Tiles can be flat, square, textured or bevelled.
Square and flat tiles are similar, both with a 2D, modern, and seamless appearance – floor tiles will generally be square or flat style tiles because they're comfortable underfoot.
Bevel profile tiles taper at the edge and give the impression of subway bricks. Textured edges can be a mixture of profiles and are generally used to add a decorative feature to an otherwise simple wall.
Colour
Generally, most people opt for neutral colours such as black, white or grey to provide a blank canvas for a room – this can add real estate value down the line as a new owner can adapt the area to their style easily.
Lighter tiles may give the illusion of a lighter room, but darker tiles can make a statement. Darker tiles are also likely to hide stains better, making them suitable for kitchen floors.
Personal preference is the most important thing when choosing the tile colour for your space.
Shape
You'll find square, rectangular and hexagonal tiles to create a variety of styles. Rectangular tiles are popular for walls and floors, as they can be arranged to lengthen a space and give the illusion of a larger area.
Square tiles offer a modern and seamless appearance and are easy to install because you have less choice over layout.
Hexagonal tiles can add an interesting feature to walls. You can even mix and match the shapes of the tiles on a surface for a unique appearance.
Slip Resistance
If we don't recommend a particular tile for floors, it's likely because the slip resistance is low and could be dangerous.
Natural stone tiles like granite have a high slip resistance, even in environments with a lot of moisture. 
Slip-resistant tiles are referred to as R9 and R10 tiles. These are the safest to use for floors, but make sure to read the product information carefully before buying to ensure they're definitely suitable for your space.
Stain and Chemical Resistance
Tiles that are very porous are less likely to be stain and chemical resistant, which could cause problems in areas such as the kitchen when food is dropped. 
If you're looking for a bathroom tile, you won't need to worry about stain and chemical resistance (but remember to consider the porosity for water resistance),  but you'll want to invest in appropriate sealing for the tile if you're using it in the kitchen. 
Make sure to check the product descriptions carefully before investing in a tile that will get damaged at the first splatter of food.
Frequently Asked Questions
What's the difference between ceramic and porcelain tiles?
Are natural stone tiles better than porcelain or ceramic copies?
Does it matter what size tiles I choose?
Should I use the same tiles on the walls and floor?
Are there different tiles for bathrooms and kitchens?
Do I need to seal my tiles?
How long does it take to tile a room?
What should I use to clean my tiles?
Do I need to reseal tiles that have previously been sealed?
Can I use a steam cleaner on my tiles?
What drill bit should I use for tiles?
What kind of paint should I use on ceramic tiles?
How are ceramic tiles made?
How are porcelain tiles made?
Are porcelain tiles slippery when wet?