Here at Toolstation, you'll find a mower for everything from the smallest gardens to the largest lawns. But to find the best lawnmower for you, you'll need to consider the engine type, cutting widths and heights, and price.
Your choice will depend on how often you'll use your mower, the size of your lawn, and how easy it is to operate.
For smaller lawns, choose a compact and lightweight electric mower, either corded or cordless – depending on your budget and layout of your lawn.
Petrol and robotic mowers are great for medium to large lawns – any bigger and you should consider a ride-on model for quicker and more comfortable use.
PetrolLawnmowers
Petrol lawnmowers are durable, powerful, and economical – with their high-performance motors making light-work of long, thick grass. They can even be used when the grass is wet – ideal for unreliable British weather conditions!
You don't need to worry about nearby plug sockets, and refilling is quicker than recharging a battery – making petrol lawnmowers convenient to use and ideal for medium to large lawns.
Because of their powerful petrol engines, they can be noisier and less eco-friendly than electric models.
Advantages

Quick to refill when fuel runs out

Powerful, durable, economical and convenient for all lawns

Can be used when the lawn is wet

Things To Consider

Initial cost is higher than corded electric mowers

Heavier and noisier than corded models

Higher greenhouse gas emissions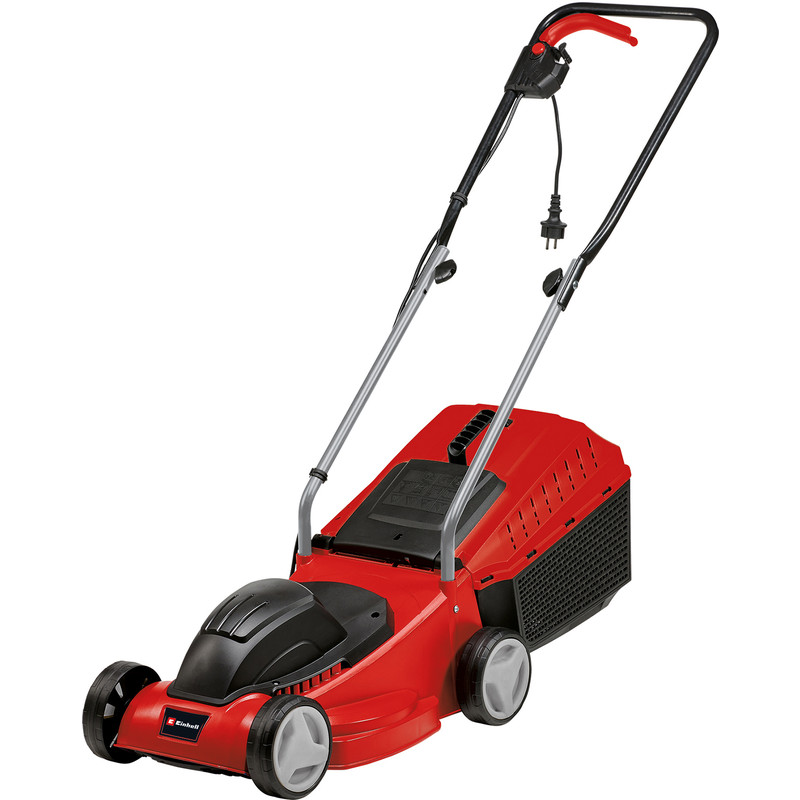 Corded Electric Lawnmowers
Corded electric lawnmowers are powered by mains electricity, and generally cheaper than petrol and cordless alternatives.
Free from batteries and fuel tanks, mains-powered mowers are smaller and lighter than cordless or petrol models – and they don't need refuelling or recharging. Mowing made easy!
Corded lawnmowers are limited by their cable lengths, making them less suited for larger lawns or gardens with obstacles to manoeuvre around. You should also never cut wet grass using an electric lawnmower – water and electricity don't mix!
Advantages

Inexpensive and reliable for small to medium lawns

Smaller, lighter and quieter than petrol models

No refuelling needed – more eco-friendly than petrol

Things To Consider

Tied to a nearby electricity supply

Risk of tripping over the cord

Cannot be used to cut wet grass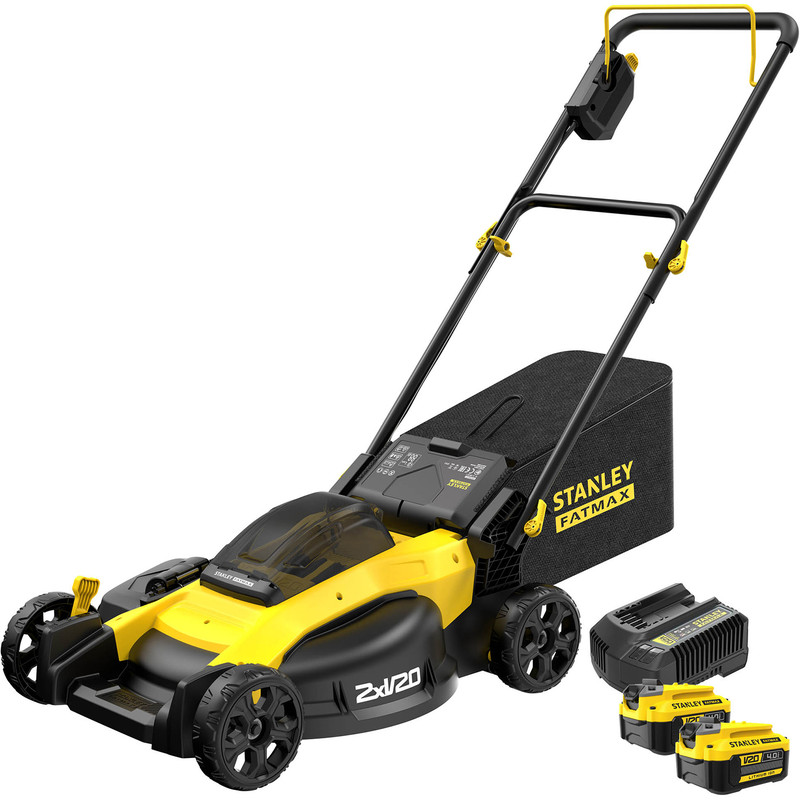 Cordless Electric Lawnmowers
Cordless electric mowers are a great choice for those wanting a low-maintenance, easy-to-use model for medium to large lawns. Powered by sealed lead-acid or lithium-ion batteries, these cord-free mowers allow you to roam as far as your garden goes – with no risk of running out of cable!
They're more eco-friendly than petrol lawnmowers (no greenhouse gas emissions), and safer than corded models because there's no risk of tripping or running over cables.
Mowing a larger lawn? You may want to carry a spare battery with you to ensure you can get the job done in one go. Additionally, cordless electric mowers shouldn't be used on wet grass because water can damage the battery.
Advantages

Easier to store and maintain than petrol mowers

More eco-friendly than petrol models

Safe and convenient – not limited by cable lengths

Things To Consider

Batteries need recharging which is time-consuming

Battery adds weight compared to corded models

Should not be used to cut wet grass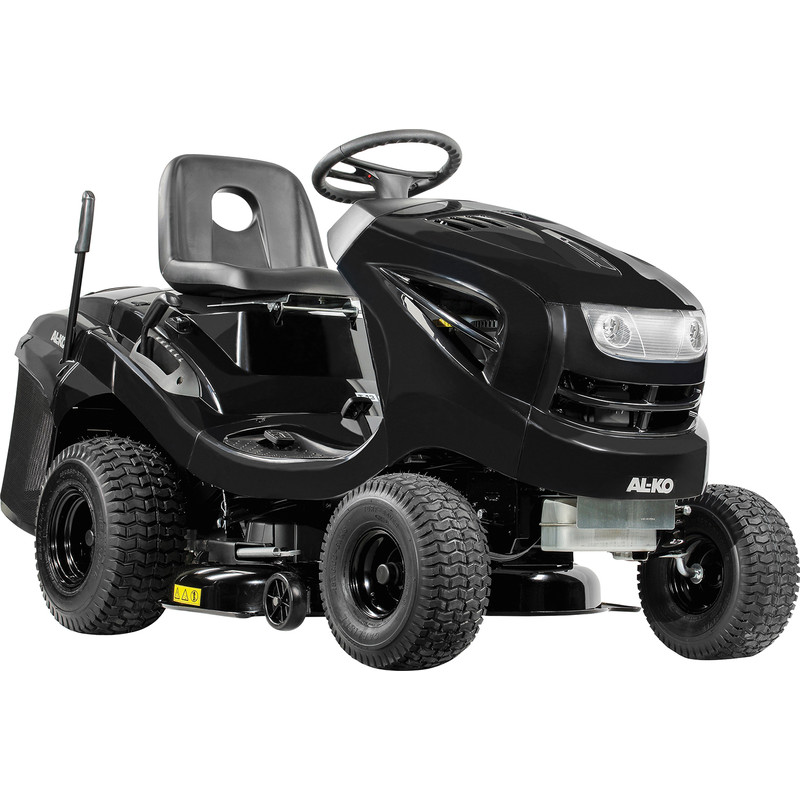 Ride-On Lawnmowers
Ride-on lawnmowers are ideal for landscapers and gardeners looking to seriously save time and effort. They're comfortable to use and move far quicker than traditional mowers – simply sit down and tackle large lawns or fields with ease!
Many ride-on mowers spin 360° on the spot (zero-turning) – you'll get closer to obstacles, and reduce your trimming time.
They come with a higher price tag than traditional mowers, to reflect their high-power petrol engines and reliability.
Advantages

Quickly, comfortably and easily mow very large lawns

Powerful petrol engine (224cc to 352cc)

Get close to obstacles to cut down on trimming time

Things To Consider

Higher price tag

Not suitable for smaller lawns

Petrol engine has high greenhouse gas emissions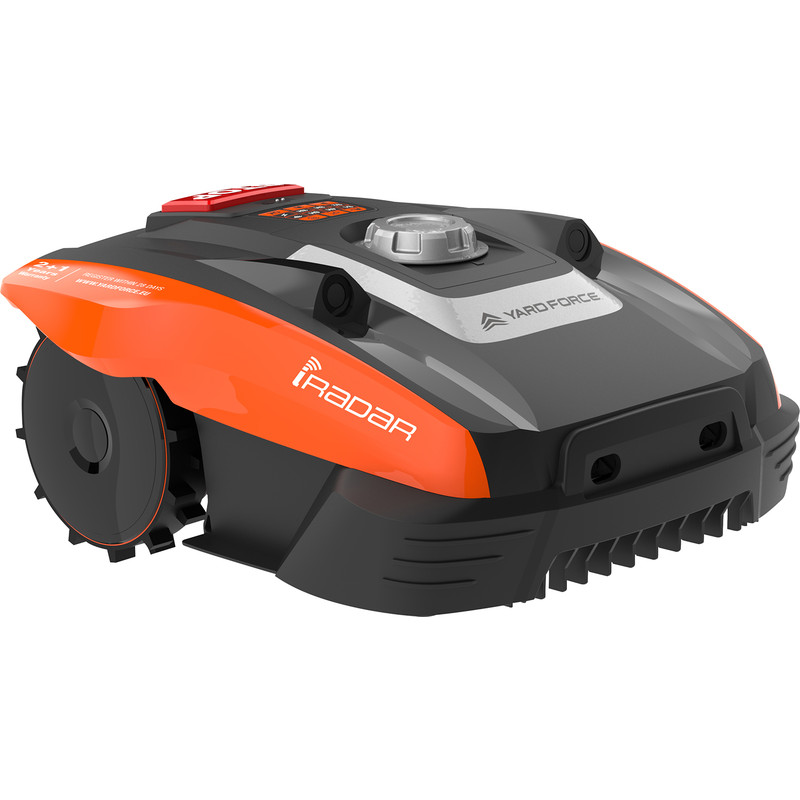 Robotic Lawnmowers
Regularly cutting, fertilising and trimming larger lawns takes time. So why not let a mower do all the hard work for you? Robotic mowers work using a GPS or boundary wire to navigate your lawn – moving independently to trim the grass and leave mulch on the lawn to fertilise it.
Most models will return to their docking stations to recharge when the battery is low, and are quieter and easier to store than traditional mowers thanks to their smaller size.
Robotic mowers are a high-tech piece of kit, which is reflected in the higher price tag. Some models also can't tackle sloped lawns, although newer versions can include non-slip wheels to handle slight inclines.
Advantages

Quiet and compact

Most models recharge themselves when battery is low

Saves time and effort independently mowing medium to large lawns

Things To Consider

Sloped lawns will benefit from models with non-slip wheels

Price reflects the high quality technology involved

Wet lawns might damage the battery
Key Lawnmower Features
Corded or Cordless?
Buying a corded mower means a constant energy supply, but you can only go as far as the cable will allow.
Blade Width
If you have a larger lawn, you might want to consider wider blades to cut more grass with each pass.
Self-Propelled
Great for sloped or larger lawns, self-propelled mowers need minimal effort to push – simply steer them in the right direction!
Grass Box
Grass boxes are a common feature on lawnmowers, collecting the cut grass instead of spitting it back onto the lawn. A larger grass box will ensure you don't need to empty it as often.
Mulch Mowers
Mulch mowers trim the grass in such a way that it can leave clippings on the lawn to fertilise the grass.
Rear Rollers
Rear rollers flatten grass while mowing to create professional-looking lawn stripes with ease.
Adjustable Cutting Heights
Buying a mower with adjustable cutting heights allows you to be in control over how long you want your grass to be. Also, if you're mowing wet grass you'll want to be able to start with a higher cutting height, because it's tougher and clumps up more than dry grass.
Frequently Asked Questions
Most modern lawnmowers are rotary lawnmowers – they have a high-speed rotating blade underneath. A cylindrical lawnmower, contrastingly, has a number of blades that trap and slice blades of grass like scissors.

A self-propelled lawnmower moves forwards for you so only needs minimal effort to push – simply steer and go.

A mulching lawnmower cuts the grass in such a way that the clippings can be spat out and used to fertilise the grass.

The best place to store a lawnmower is in a dry place such as a garage or shed. Robotic mowers are best brought inside in winter to protect the battery, and petrol lawnmowers should be as far as possible from electrical equipment and fertilisers.

Robotic lawnmowers range in price depending on their features, from just over £350 to almost £1,500.

There are a number of things to look out for when buying a lawnmower, but the most important factors to consider are whether they're corded or cordless, the price, cutting widths and cutting height.

The best lawnmower for wet grass is a petrol-powered mower with adjustable cutting heights. You should always avoid using electric-powered mowers such as corded, cordless and robotic for wet grass because of the safety risk.