Monument Copper Pipe Cutters & Benders
Monument Copper Pipe Cutting & Bending at everyday low prices from Toolstation. Available in branch for collection and for next day delivery.
See also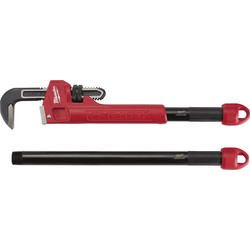 Pipe Wrenches
Product code: 65924
Works automatically, closes around pipe to prevent Read more
Select from 2 variations
Out of stock for delivery
Product code: 43729
Cuts 15 and 22mm pipe.
Select from 3 variations
Out of stock for delivery
Product code: 17299
The Monument 266E Size 2A Pipe Cutter is a high qu Read more
Select from 1 variation
Out of stock for delivery