Unbranded Junction Box Mini Electrical Enclosures
Unbranded Junction Box Mini Enclosures at everyday low prices from Toolstation. Available in branch for collection and for next day delivery.
See also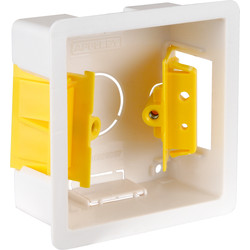 Metal & Pattress Boxes
Product code: 82706
IP55, 89 x 43 x 37mm. 12 entries 3x2.5mm2 terminal Read more
Select from 1 variation
Out of stock for delivery
Product code: 16740
89 x 43 x 37mm - 12 entries.
Select from 1 variation
Out of stock for delivery